Gumbaynggirr Dreamtime Tour
Uncle Micklo's Dreamtime Tours in Valla Beach are legendary. We have tours coming up regularly. Please enquire to book your spot or to book your private tour for your group with Gawa. Next tour dates:

Currently we have no tours planned.
We can't wait to see you! Ngiina ngyaagu.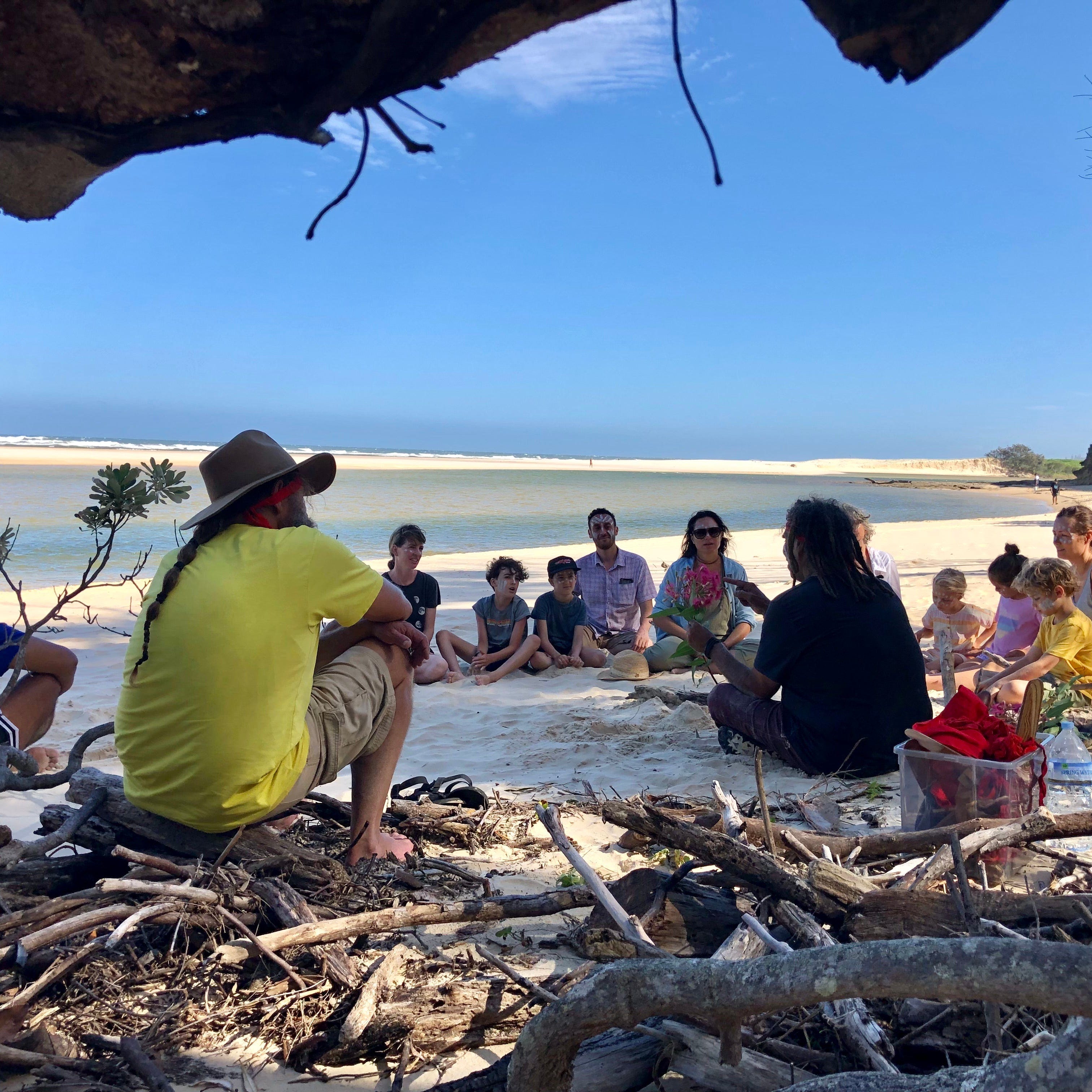 What people say about this tour:
A massive thank you and the highest recommendation to Uncle Micklo for an incredible afternoon. We are so fortunate to have spent the day learning about Gumbaynggirr culture. It was action packed with fishing tricks, stories, boomerang throwing and bush tucker! - Felicity Jee

Thank you so much for the wonderful afternoon, Micklo. The boys are still raving about it and L. took his spears down to Nambucca with J. on Sunday to practice. We really valued your storytelling and plant knowledge. See you again! - Naomi and family

My daughter, son in law and my two grandsons really enjoyed your event this afternoon, Uncle Micklo! - Wendy Haynes

Amazing, thank you! Everyone loved the tour. What a special offering you both provide. - Holly Wyman