Our projects are related to muya (spirit), yoga, Gumbaynggirr language, culture and song
Scroll down to find out more:
Bunyji Yarrila Yoga is now back on Stuart Island
We are looking forward to seeing you in Baga-Baga (Nambucca Heads, NSW)
Bunyji Yarrila! - Rise & Shine!
Ilka's Gumbaynggirr Infused Yoga class is back on Stuart Island every Sunday from 9am to 10:15am. This is a gentle hatha flow that incorporates Gumbaynggirr language and culture. We are looking forward to seeing you then. By donation ♡
"Last Sunday I went to an outdoor class taught in both English and the local language Gumbaynggirr with this beautiful teacher Ilka Schroeder. So perfect if you want to be rejuvenated and learn some of this great language." - J. Saperstein

We are very proud to be presenting our unique bilingual yoga concept at the Australian-wide Puliima Indigenous Languages & Technology Conference in Darwin, NT in August 2023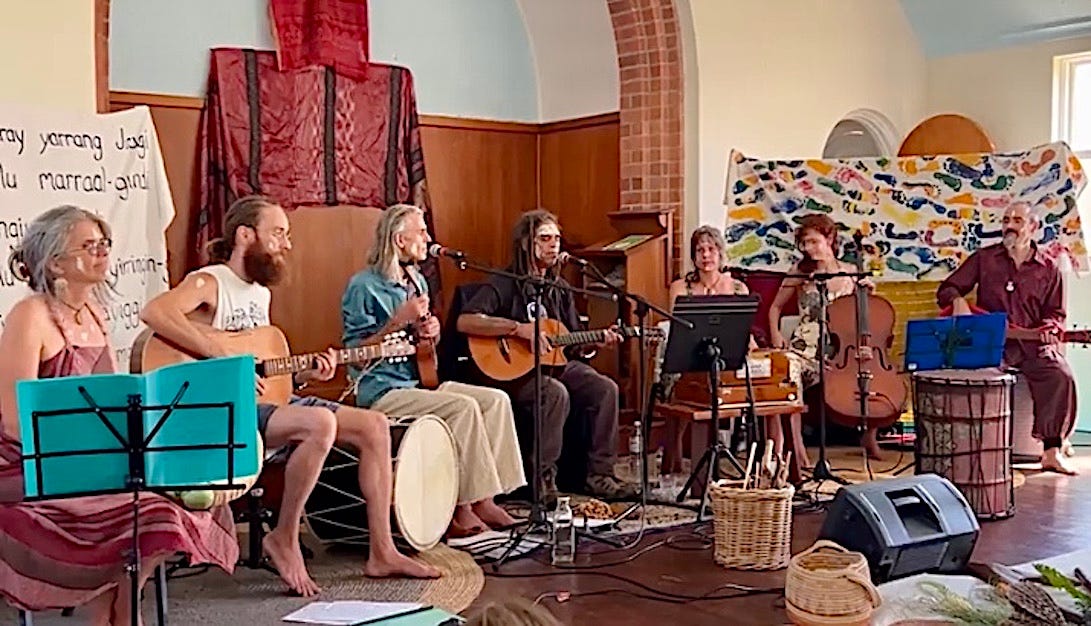 Jaanymili! - Gather & Sing
Come and be part of this new event. Jaanymili - Gather and sing with us in Gumbaynggirr language. With the Gunganbu Band we will be playing a beautiful range of songs and feels in language.
It's a gathering - It's a gig - It's a singalong - It's a dance!
Sun, 23 April 2023, 3-5 pm @ St. Andrews Hall, Hyde St, Bellingen, NSW
Please bring a cushion or mat to sit on. Some chairs will be available.
Suggested donation: $20 or what you can afford - at the door.
"Sunday was so great!
I haven't been in that building for a long time and it was great
to see it full of song and spirit and real sharing" - J. John
"An uplifting afternoon". - A. Ash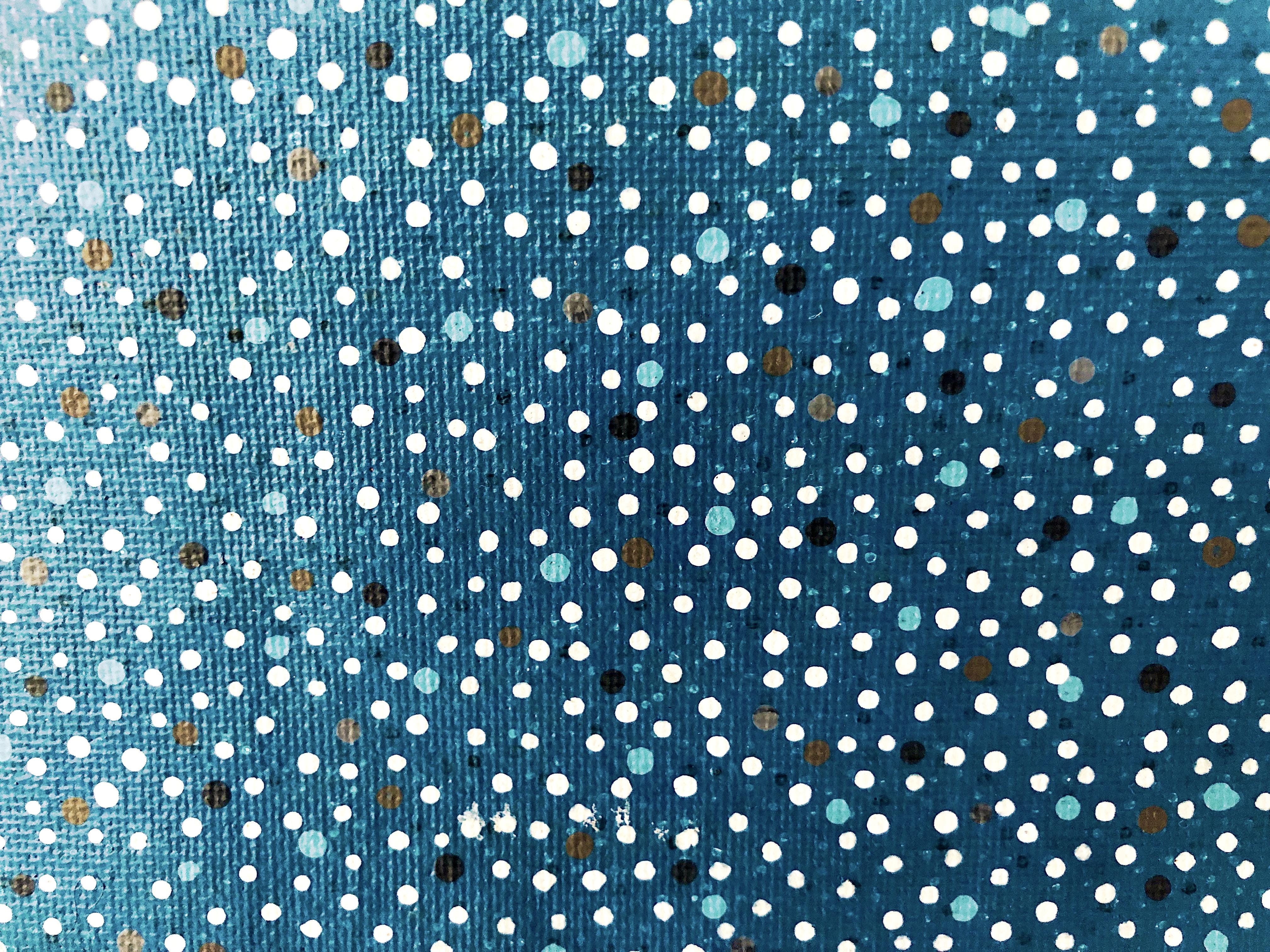 Bilingual Teacher Trainings with Gumbaynggirr Language and Culture
Micklo and Ilka are offering one-day bilingual trainings for those wishing to infuse their classes or offerings with Gumbaynggirr language and culture. In this hands-on experiential training you will learn how to open sacred space and ask the land for permission, terminology for yoga and meditation and key phrases in Gumbaynggiirr to weave into your classes and offerings, Gumbaynggirr sacred mantra, bilingual deep relaxation in Gumbaynggirr & English and more - includes Certificate. This course is for yoga and meditation teachers, school teachers, early childhood workers, celebrants and others who wish to bring Gumbaynggirr language and cultures into their offerings.
Please reach out if you would like to join us for the next training.
"Thank you both for such an amazing day and thanks to all who came and shared!" - V. Cook
"An inspiring day, darrundang Ilka & Micklo! (...) Congratulations" - M. Hair
"I am blown away. Deeply grateful and incredibly humbled to have learned ways to infuse classes and offerings with Gumbaynggirr language and culture. (...) Thank you both for an incredible and wonderful day." - K. Hoefner
"What an amazing day and workshop! Thank you so much Ilka and Micklo for the sacred teachings, activations, language and songs." - M. Seelenmeyer
"I learnt so much on this day." A. Mainey
Camp Creative 2024 in Bellingen, NSW
In 2024 Ilka will be back facilitating a one week Deep Time Yoga Immersion as part of Bellingen's sought after Camp Creative. She will be taking you through various styles of yoga and the underlying theories and philosophy. There will be a strong focus on Gumbaynggirr language and connecting to Gumbaynggirr Jagun, the homeland of the Gumbaynggirr people.
We are looking forward to welcoming you to Camp Creative in 2024.

"Dear Ilka, Thank you so much. I'm so grateful for the incredible time we had with you in Bellingen. It was a game changer for me. I feel much more confident in my yoga practice from your teaching. I wish I could see you every week just so I can do the handstands with the chair and realize my bodies potential in a safe environment." Kathy

"Thank you for sharing so many pearls of wisdom and so much light with us." Jemah

"Thanks Ilka, for such a lovely week. You are an inspiration and so much fun." Michelle

"Thank you Ilka! It´s been such a great week. I have learnt so much and I have loved your teachings!" Angelica

"My chakras, joints and heart feel more open. I appreciate your approach and your energy. It has made me and others feel comfortable and to be ourselves - a lovely environment for the week. I look forward to building upon these learnings." Oscar